Tamazight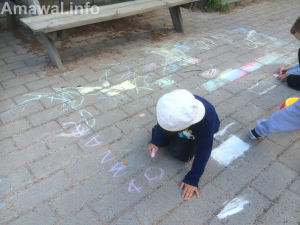 It is the language of people living in North Africa. Historically, it was the territory called Libya extending from the region west of Nile to Atlantic and from Mediterranean and south. At that time whole Africa was not well discovered as today and Nile was thought to go west to Atlantic. So Libya, Tamazgha or sometimes called Berberia lied west and north to Nile.
The language belongs to Afro-asiatic group of languages.
It is a strong language which derives its strength from the will of its speakers. Despite the lack of proper and intensive documentation using Amazigh language (as compared to neighbouring old Egyptian or Latin), it has survived while Latin and Egyptian disappeared. It still though suffers from continuous marginalisation and suppression. However, new era of technology has opened new avenues for development, communication and prosperity. Although called Berbers, people of north Africa have not liked to be described this way as the word berber may have been derived from the word "barbarian" that people of Athens, Greeks and Romans later used to call other nations that fought them, like Germans and North Africans. Berbers include those living by the cost, in mountains and desert (Tuareg). In Berber language, Berber call themselves using various names in different regions of North Africa, e.g. Imazighan, Imajeghan (Imojagh), Imohagh, Imoshagh, etc. Most of these names have possible derived fro the original name of the old tribe lived in North Africa (Documented in Egyptian scripts), Mashwash. Thus, the stem "mash" may have been the root for "Mash" Tamashaq, "maj" as in Imajeghan, "Maz" as in Imazighan, or as "Mah" in Imohag.